Can You Remove a Cosigner From a Car Loan?

Many drivers in and around Woodway apply for a car loan with a cosigner for any number of reasons, but often there is a need to change a loan or remove the cosigner as time goes on. You may be wondering if you can go about removing a cosigner from a car loan, and the answer is yes, you can. Often, you can simply contact your lender to get a cosigner released, but sometimes it can be more complicated. Read on with our Allen Samuels Dodge Chrysler Jeep Ram FIAT walk-through to see how it works.
What Role Does a Cosigner Have on a Loan?

A cosigner usually makes it easier for the borrower to get approved for a loan. If the borrower's credit score or income isn't high enough to qualify for a loan or particular interest rate, a cosigner can help improve their chances of getting approved. The idea is that if a borrower is unable to ultimately make payments, the cosigner will. For this reason, the cosigner has the important task to make sure they can, if necessary, fit the loan payments into their finances. Our payment calculator can help make this process a breeze for drivers in Temple and.beyond.
How to Remove a Cosigner From an Auto Loan
Sell the Car & Pay Off the Loan: At its most simple, through the act of selling your vehicle you can use the proceeds to pay off the rest of the loan, if the car title is in your name. This will free you and the cosigner from any obligation.
Refinance the Loan: The most common reason a cosigner might be removed is because of a legal separation, in which the borrower's ex-spouse remains on the loan after a divorce or other process. This process however does not release either party from the contract. If the payments are not met, whether the borrower or cosigner are aware of it, this will negatively affect both their credit scores. If you refinance your loan in your name, you can redefine your loan such that the cosigner is no longer responsible.
Cosigner Release: Some car loans have a cosigner release option, in which the loan policy automatically removes the cosigner's financial responsibility after a requisite number of timely and full payments have been made. Be sure to contact the lender and go over your loan closely to learn more about your options if this is the case.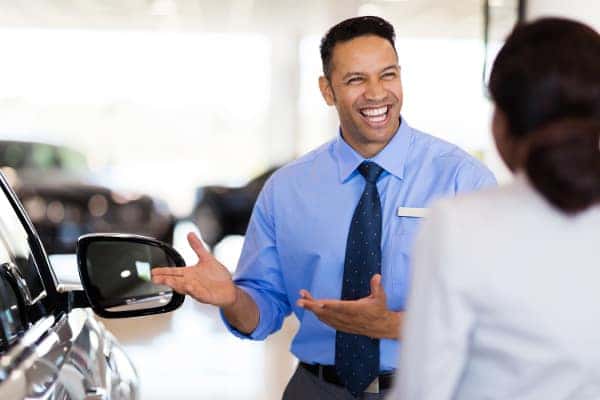 Get More Auto Financing Tips from Allen Samuels Dodge Chrysler Jeep Ram FIAT
Now that we've established how to remove a cosigner from a car loan, check out our other car buying tips like financing a car with bad credit from experts in Waco, just outside of Gatesville. You can always contact us with questions about any of car financing needs, including for information on paying off a car loan early or buying vs. leasing, at Allen Samuels Dodge Chrysler Jeep Ram FIAT, or stop by our showroom learn about our selection firsthand!
More from Allen Samuels in Waco