Can You Finance a Car with No Credit?

Absolutely! While many Woodway drivers are advised to have established credit before taking on a car loan, some drivers prefer to build their credit by financing a car with no credit. Some may even find the loan process an easy route to rebuild credit when bad credit car finance options are available at their Waco dealership. Learn more about financing a car with bad credit with Allen Samuels Dodge Chrysler Jeep Ram FIAT, your finance center experts.
Financing a Car with no Credit
Whether you're working with bad credit or no credit at all around Temple, there are a few important pieces of car loan lore to remember as you get started. First, consider that your down payment will need to be higher than the average, as will the interest rates. A larger down payment keeps your monthly cost down, but the higher interest rate, a result of your lender incurring higher risk, will tend to push that monthly payment back up a bit.
Keeping a close eye on your budget, looking for great offers on vehicles you love, like our pre-owned vehicle specials, and finding a dealership you can trust will go a long way when you're financing a car with bad credit. Keep in mind these tips as well:
Don't assume you won't be approved; ask questions: While many new drivers may prefer to own their first car, financing is not the only option. Ask your finance center experts what seems like a great fit for you and your lifestyle.
Know exactly your credit score and budget. Applying for financing will mean that your credit score will take a hit. By keeping all of your finance applications within 14 days you'll minimize the potential damage to your score.
Rejuvenate your credit score. There are plenty of ways to rebuild credit, but an easy one many Gatesville drivers turn to is to use their credit card on small purchases and pay if off immediately. Also, by looking closely at your credit report, you may find some small debts that have slipped past you. Paying those off will also help.
Be prepared for a higher cost. As mentioned above, a higher interest rate and a larger down payment will likely be your lot if you have bad credit or no credit.
Leasing might be a better option. It's quite possible your dealer's lease offers may be your best bet. While these payments might be higher than an average lease, it would be more affordable than buying outright that new vehicle.
Separate price negotiation from financing. Remember there may be multiple lenders your dealership might go through. Your first offer isn't the only one.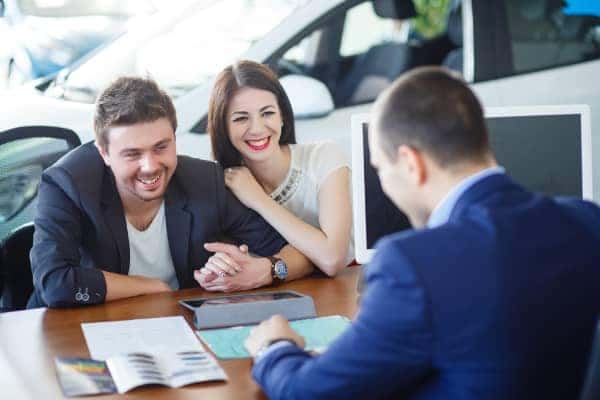 Make Allen Samuels Dodge Chrysler Jeep Ram FIAT Your Finance Specialists
Visiting our Waco experts means you'll have less worry and less headache. Our team has you covered from before that first test drive in your favorite ride to your next upgrade and beyond! Take a look at our car buying tips, then don't hesitate to contact us for any questions you may have about the rest of the financing process! Ready to learn more about the car buying process? Decide if an extended warranty is right for you with Allen Samuels Dodge Chrysler Jeep Ram FIAT today.
More from Allen Samuels in Waco