Visit These Museums in Waco, TX
History runs deep in Waco. So deep, in fact, that much of our city's history would be unimaginable without the work of archaeologists and other scientists, in addition to journalists and librarians. Waco history is on display at a number of interesting museums, and the staff at Allen Samuels Dodge Chrysler Jeep Ram FIAT know them like the backs of our hands. Which ones are worth taking time out of your busy schedule to visit? Here's our list of the most interesting museums near Waco.
Dr. Pepper Museum
Who was Dr. Pepper anyway? This question and many others are addressed at this historic Waco landmark where America's oldest soft drink was first manufactured – pre-dating Coca-Cola by one year. Among the enormous collection of soft drink memorabilia at the Dr. Pepper Museum, you'll find a classroom and auditorium, interactive exhibits, and crowds of students, academics, and TV, movie, and design colleagues who visit the museum regularly to learn more about the brand's origins, along with the soda industry as a whole. Whether you're bringing the kids, or going out with your significant other, you're bound to learn something new and unexpected.
Texas Ranger Hall of Fame and Museum
Founded in 1823 to protect new settlers in Texas, the Texas Rangers live on as an enduring symbol of the state's Wild West heritage. The Texas Ranger Hall of Fame and Museum is dedicated to the law enforcement agency's history and evolution, retaining more than 300,000 items including personnel and case files, photographs, pop culture memorabilia from books, movies, and television, and firearms and equipment used by famed Texas Rangers in the line of duty – including the RAM pickup driven by Chuck Norris' Walker. Legally protected from disbandment, the Rangers continue to operate out of Austin, but it's Waco that people visit to remember the group's contributions to Texas' longevity, foundation, and enduring spirit.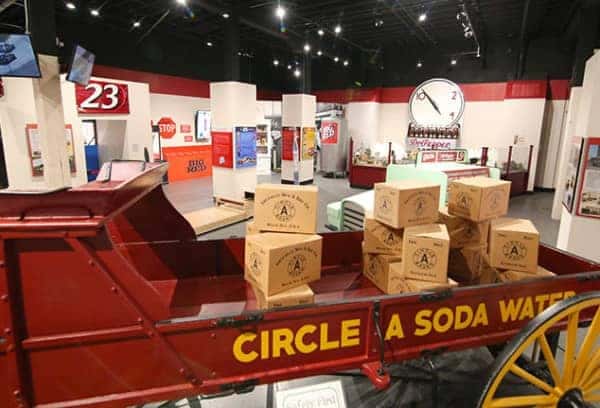 Mammoth National Monument
Believe it or not, 14-foot, 20,000-pound mammoths once roamed Texas thousands of years ago during the Ice Age. And here, at Mammoth National Monument, their history is documented at this growing mammoth museum in Waco by archaeologists studying, preserving, and excavating what's left of the ancient herd. Visitors can expect to see examples of how excavations work, along with a number of fossils unearthed at the museum's site.
Get to Know the Waco TX Community with Allen Samuels Dodge Chrysler Jeep Ram FIAT
There are plenty of amazing things to do in Waco, and amazing Waco Mexican restaurants, but for Texas history and culture buffs, the museums here are the best places to visit. Contact us, stop by our dealership, and learn more from our staff about where to go, what to see, and places to eat. We spend a lot of time thinking about cars and trucks like the new RAM 1500 vs. RAM 2500, but we spend plenty out enjoying our city too! Want to explore nearby Hillsboro? Check out our recommendations for things to do in this nearby city that's full of culture and fun activities.
More from Allen Samuels Dodge Chrysler Jeep Ram FIAT
If you're considering the new RAM 2500, you've likely wondered what the fuel economy rating is, and how it will perform on the Woodway roads. Luckily, the RAM 2500 mpg comes in at 17 mpg combined, however, this depends on which trim level you choose. Let's take a closer look at the 2022 RAM…

The 2022 RAM 2500 towing capacity is enormous in ways that are somewhat challenging to comprehend. How much can the 2022 RAM 2500 tow? Several times its own weight, a full 20,000 pounds at maximum. What can the 2022 RAM 2500 tow? Well, the list of things that fall under that weight category, even…

The RAM 1500 EcoDiesel is a truck with many capabilities, both in terms of power and efficiency. Continuing a long and proud line of RAM diesel trucks, the RAM 1500 EcoDiesel engine provides state-of-the-art diesel technology at an excellent price. RAM 1500 EcoDiesel mpg and RAM 1500 EcoDiesel towing capacity are both big reasons…