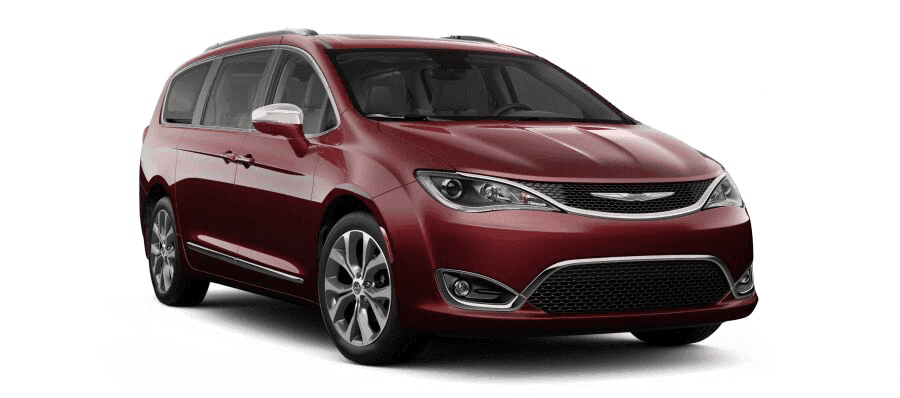 2020 Chrysler Pacifica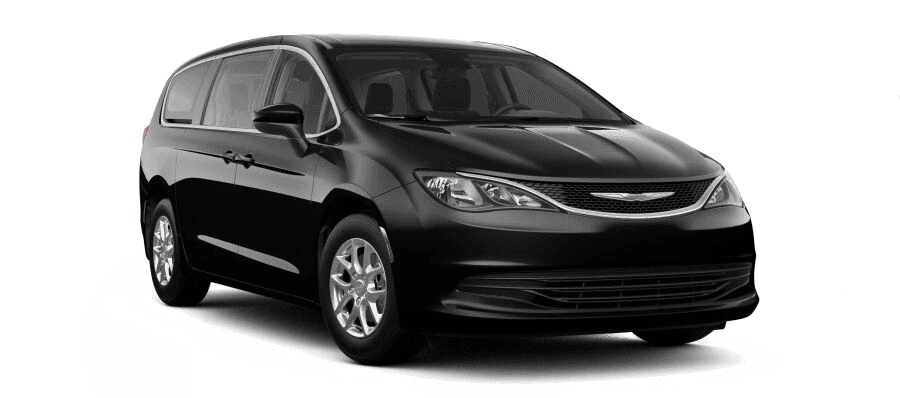 2020 Chrysler Voyager
2020 Chrysler Pacifica vs. 2020 Chrysler Voyager
EPA-Estimated Combined Fuel Efficiency
Thirty-five years ago Chrysler introduced a vehicle that would change the way families from Woodway, Temple, and all over America drive: the minivan. Today Chrysler's still the leader in minivan innovation with their Pacifica and Voyager models. Let's celebrate the anniversary by comparing the Pacifica vs. Voyager at Allen Samuels Dodge Chrysler Jeep Ram FIAT.
Price
The 2020 Chrysler Voyager has a lower MSRP starting at $26,985, compared to Pacifica's $33,495. Let's see what you get for the money.
Engine and Fuel
Both minivans come standard with a 3.6L V6 engine that gets and EPA-estimated combined 23 mpg. The big difference is the latest Chrysler minivan innovation: the 2020 Chrysler Pacifica Hybrid, which boasts an incredible manufacturer-estimated 82 mpg with its combined electric motor and gasoline engine powered by a lithium-ion battery that can travel 32 miles on a single charge. Regenerative braking while driving around Gatesville uses the energy created when you brake to charge the battery. A Mopar 240-volt battery charger is also available that will charge the battery in less than two hours. The Chrysler Voyager isn't available with this new hybrid technology.
Capacity
Minivans became so popular because of their size and versatility. That hasn't changed at all in 35 years. Both the Chrysler Pacifica and Chrysler Voyager offer spacious versatility, making it easy to get everywhere you need to go, and take everyone and everything you need with you with ease. Both minivans seat up to seven passengers, but with 243 possible seating configurations, the Pacifica makes it easy to seat an eighth passenger while still making room for your cargo. Both minivans include Chrysler's signature Stow 'N Go Storage. The Pacifica has Stow 'N Go capabilities for the second and third row, while the Voyager offers it in the third row, with floor storage bins for small cargo in the second row. Not only are the seats removable, they have built-in storage in the floorboard. You don't have to find space in your garage to store them, and even better, you can remove seats while away from home.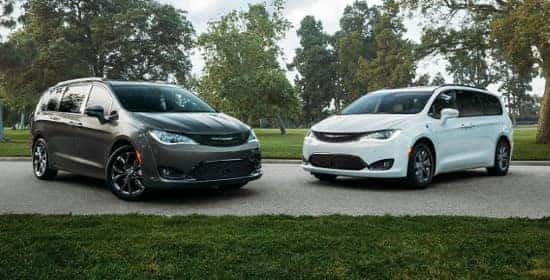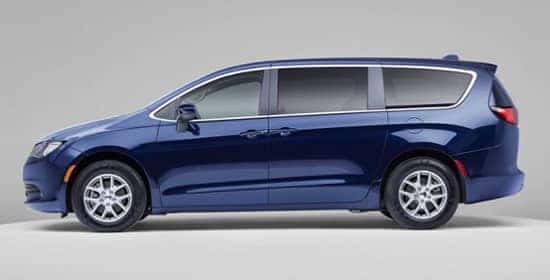 Chrysler Voyager
Celebrate the Minivan Revolution with Allen Samuels Dodge Chrysler Jeep Ram FIAT!
Come celebrate this Chrysler milestone at Allen Samuels Dodge Chrysler Jeep Ram FIAT! Come see the special 35th anniversary edition Chrysler Pacifica appearance package, and visit our finance center when you decide which Chrysler minivan is right for your family.